Supported by Microsoft Technology & Resources
Embracing technology and innovation to develop digital leaders that will be equipped for success in the 21st century.
High Quality,




Well-Rounded Education
Sri KDU Schools established a new international school in Berkeley Uptown, Klang in November 2020. Sri KDU International School in Klang will be Asia's 1st school for Digital leadership  that prepares Malaysia's next generation of digital leaders. We will prepare your child to take the lead in the 4IR (Fourth Industrial Revolution) shaped digital world. The school collaborates with local and international tech companies, universities and an advisory panel of technopreneurs to give students the opportunity to work on real world projects, develop new products with start-ups and serve internships.

Copyright © 2021 Sri KDU Schools. All Rights Reserved | Privacy Policy
Sri KDU International School (SKIS) is Now in Klang
Collaborating with like-minded leaders from around the world to design, develop, and deliver amazing new places to learn.
Asia's 1st School For Digital Leadership
Qualified & Experienced Educators
· 20% Lifetime Tuition Discount*
· 30% Off First Year Tuition Fees
· RM 5000 Entrance Fee Waiver
Special rebate for
new enrolments
We are open for campus tours
By submitting your information in the form above, we have your permission to send you marketing information.
Special Rebate For New Students
World Class International School Facilities
Sunway City Campus
Sri KDU International School,
Klang Campus
PT 4194, Jalan Tampin 1/KU1 Off
Jalan Goh Hock Huat,
Sungai Pinang, 41050, Klang
Sri KDU International School,
Kota Damansara Campus
No. 3, Jalan Teknologi 2/1,
Kota Damansara, 47810 Daerah Petaling,
Selangor Darul Ehsan
**limited seats available
Ms. April Peters
Founding Principal of Sri KDU International School, Klang
Your Children's Safety is Our Priority
Our Covid-19 safety protocols have concentrated on the following 5 priority areas:
Limiting
Non-Essential Visitors
From the endless possibilities of 3D printing to cooking, coding and developing soft skills.
Sekolah Sri KDU,
Kota Damansara Campus
No. 3, Jalan Teknologi 2/1,
Kota Damansara, 47810 Daerah Petaling,
Selangor Darul Ehsan
Modern Teaching and Learning
Personalising learning pathways by leveraging new technologies and new forms of assessment to measure student progress.
Configuring each learning environment to create purpose-driven and accessible learning spaces backed by smarter security and facilities management.
Achieving a stable technology environment to empower teachers, learners and administrators to achieve more every day in the modern classroom.
Defining a shared vision and strategy that sets the direction for the entire school system from every level – schools, local authorities, and national governments.
Social Distancing
in Classrooms
No Assemblies or Large
Student Events
Practising
Good Personal Hygiene
Ensuring a Clean Campus Environment
A warm welcome to you and thank you for visiting our page. I would like to introduce myself as the founding Principal of Sri KDU International School, Klang. I've spent 26 years, 23 of those years in the UK, learning my trade as a teacher, middle and senior leader and gaining my headship qualification. Throughout that time, I have always put the child at the heart of every action and decision. When not in teaching, I kept true to my core ideal by training teachers or overseeing their training to ensure that they were outstanding holistic practitioners. I am here at Sri KDU to establish and lead a school still driven by this ideal.
The world is changing quickly; the fourth industrial revolution is here. The digital world has become a part of our daily lives and will continue to impact our learning and future careers as digital technology advances. As such, Sri KDU, Klang will support students to develop skills and enable them to adapt to change and be successful in such a world. Students will leave the school as Digital Leaders, embracing, managing and leveraging technology to drive new innovations, initiate transformation and lead effectively. We hope to work alongside the families of Klang and beyond to create the foremost digital school in Malaysia.
At Sri KDU, your child will get a safe learning environment with a focus on character building and leadership, comprehensive facilities, experienced and dedicated teachers and holistic education.
Develop to encourage the next generation of digital leaders to push the technological boundaries of medical science, engineering, education, law, finance, and other industries. Building on two decades of global research, exploring what works, and what doesn't; Microsoft's Framework supports schools with insights, tools and research to optimise school design inside and out.
The teaching staff consists of local and expatriate teachers with relevant educational backgrounds and experiences. All faculty members have access to a wealth of Microsoft training content as well as comprehensive internal training programmes to present our students with the best learning experience.
New student enrolments will receive a 20% lifetime discount on published tuition fees and a RM 5000 waiver on application and registration fees**.
We're empowering a future-ready workforce with a strong foundation in technology and digital leadership who will have a unique advantage in any industry they pursue.
Outdoor Sports Facilities
Outdoor Baketball Court
Swimming Pool
Futsal Court
Science Lab
Classroom
Corridor
Multi Purpose Hall
Computer Lab
Innovation Hub
Innovation Hub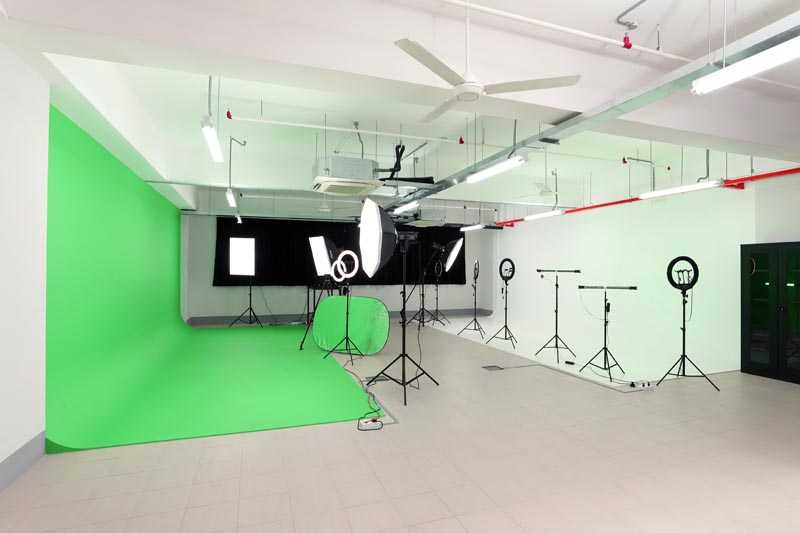 Audio Visual Hub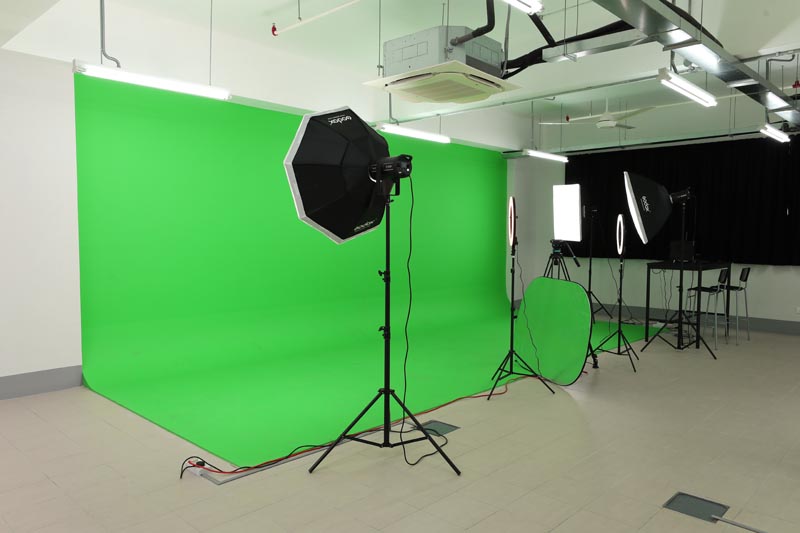 Audio Visual Hub
Audio Visual Hub
Cookery Lab
Cookery Lab
Science Lab
Science Lab
Science Lab
Makerspace
Makerspace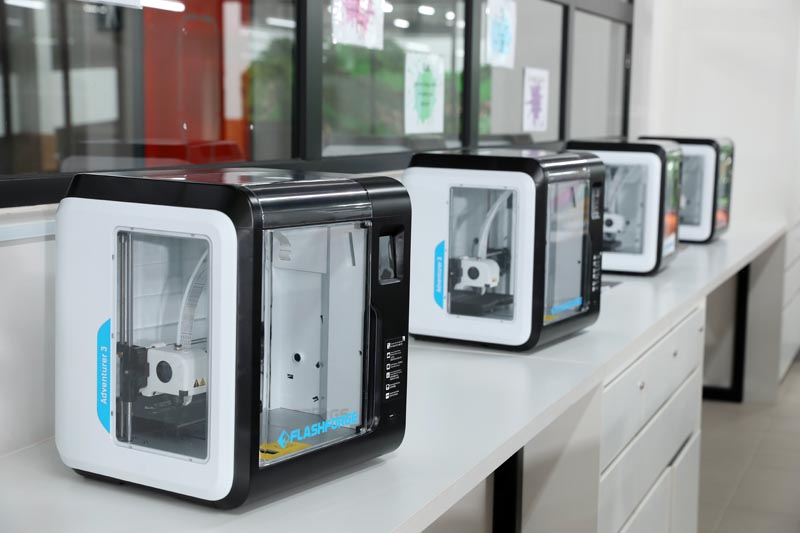 3D Printer @ Makerspace
Garden Courtyard
Library
Library
Library
Reception
Hands-on Learning Experience
We work with selected university partners to provide opportunities for students to engage and experiment with emerging technologies in order to understand the potential of their chosen disciplines. Through the collaboration, we share knowledge, host competitions, and engage in challenges that will advance Digital Leadership curriculum.
Get My Child Ready for the Digital Age
Developing Essential Future-Ready Skills
Cambridge Primary and Secondary curriculum leading to IGCSE with strong emphasis on English, Mandarin and Bahasa Malaysia.
From Primary to Secondary School
Discover why our primary school students love Sri KDU Klang
How does Sri KDU Klang support students in learning?
Hear From Our Students & Parent
Learn from our parent the difference that we have made in her children's school life
Come spend the weekend with us and discover what it's like to be a Sri KDU student.
RSVP Now
Campus Exploration Weekend
Take a campus tour to see what your child will get to experience every day!
Meet with our expert team of teachers and get all your queries answered.
Interested to enrol? We're here to help you through the process.
23rd & 24th
October 2021, Sat & Sun
10.00a.m. - 2.00p.m.
Limited slots per session

10.00am – 11.00am
11.00am – 12.00pm
12.00pm – 1.00pm
1.00pm – 2.00pm

Strictly by RSVP and appointment only
eCounselling appointments are available throughout the week
Strict SOPs will be observed to ensure everyone's safety. Rest assured all staff in attendance are fully vaccinated.
Visitors must be fully vaccinated and present proof of full vaccination.



WELCOME BACK TO
6 WAYS we are preparing for the safe return to school
See More
School